PIOTR KUWAŁEK, PRZEMYSŁAW GALEK AND ARTUR JĘDRZAK WON SCHOLARSHIPS FOR YOUNG RESEARCHERS OF THE CITY OF POZNAN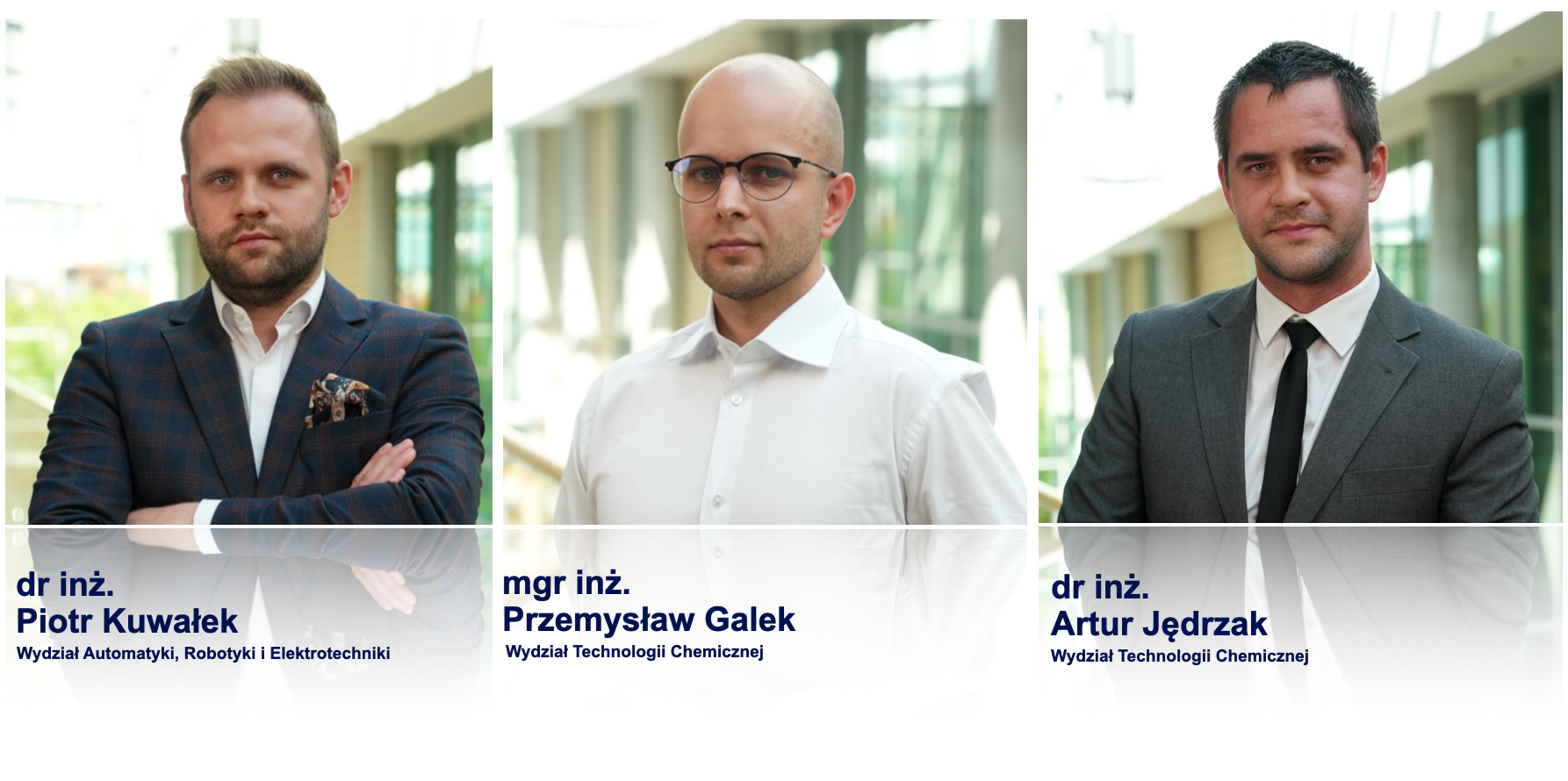 79 applications were submitted to the competition, including 69 for the Scholarship and 10 for the Scientific Award. By the decision of the Jury, 12 scholarships for young researchers and one Scientific Award were awarded.
Przemysław Gałek, MSc associated with the Faculty of Chemical Technology, received a scholarship for outstanding scientific activity and scientific achievements in the field of mathematical analysis of processes and phenomena in electrochemical devices for energy storage and conservation - electrochemical condensers. 
Artur Jędrzak, PhD from the Faculty of Chemical Technology received a scholarship for designing and obtaining innovative micro- and nanoplatforms for biosensors and medicine, as well as for their comprehensive physicochemical, electrochemical and biological characteristics. Additionally, for outstanding achievements in the above-mentioned the subject of the research undertaken, which is up-to-date and, above all, innovative for the development of technology and medicine, as well as for the scientific achievements and activity as a volunteer in the promotion of scientific units during various cultural and scientific events in the city of Poznan and the Greater Poland Voivodeship. 
Piotr Kuwałek, PhD from the Faculty of Automatic Control, Robotics and Electrical Engineering received a scholarship for the authorship and co-authorship of scientific publications and participation in national and international conferences as a speaker on the subject of biological and electrical signal processing, including the assessment of the quality of electricity, as well as for managing and coordinating research works as part of ongoing scientific projects. 
Scholarship recipients will receive one-off payments of PLN 10,000. 

See a PHOTO GALLERY of the award ceremony.